Crist Chiropractic & Wellness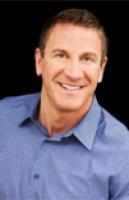 Crist Chiropractic & Wellness exists to help as many people as possible achieve optimal health through natural and holistic means. Our team is committed to restoring the body's ability to express its true health potential. We strive to serve our clients and our community with a spirit of complete caring, by radiating health and promoting well-being.
The basic, core definition of health is described as a state of "normal function." So ultimately, if you wish to begin seeking health you must first find out what it is that causes you to function normally, or optimally.
Fitness and nutrition play a vital role in your health if you plan on keeping it or getting it back because they:
Enhance the overall well-being of your body
Help you to overcome and prevent illness
Give you energy
Improve your appearance
Can lengthen your life
Yet, none of these cause you to function. To find what really causes you to function you have to go to your anatomy and not to the gym or the health food store. What "causes" function is the Central Nervous System or CNS. The CNS is composed of the brain, spinal cord and spinal nerves and it totally controls all functions and healing in the human body. As the central generator of all life, it needs maximum protection. Thus, the CNS is located inside the armor-like bones of the spinal column and skull.
To have "normal function"–and as a result be considered healthy–the Central Nerve System must work without damage or interference. The most common, and in fact very likely way, to interfere or cause damage to the Central Nervous System is with the spine. "Abnormal" position of the head and spine and subluxation (misalignment of individual vertebrae) will interfere with the CNS. This interference will cause the organs of the body not to function or heal "normally." By definition, the result is abnormal or less than optimal health.
After injuring myself while lifting weights when I was 19 years old I was put in a very tough predicament. Either have low back and leg pain for the rest of my life or have surgery! I hated both of these options by my doctors and instead decided to consult with a far wiser individual…my mother. She suggested that I try Chiropractic care. When she gave me her recommendation I was let's just say a little skeptical to say the least. After all I was in "pre-med" at the time, and I vaguely knew what a chiropractor did. So my options were either be cut on or try this "chiropractic thing". Let's just say it was a pretty easy decision. A decision that has impacted my life beyond comprehension. You see, I was barely able to sit in class for more than 15 minutes and had debilitating pain for 6 nonstop months with every form of therapy and drug available at the time. Nothing seemed to help. That is why I found it especially amazing when after about my 5th visit to the Chiropractor I was essentially "pain free". It was at that time I knew without a shadow of a doubt how I wanted to spend the rest of my life – to help others as I was helped through this amazing new found science and art known as "Chiropractic".
Business Location:
Crist Chiropractic & Wellness
37067
Franklin
,
TN
Neighborhood:
--Franklin
South of Nashville