Dunn Clinic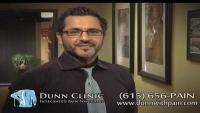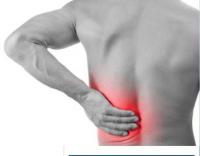 Serving Nashville for over 30 years, we provide high-quality, personalized and affordable chiropractic services, medical care, treatment options, and wellness services in a comfortable, relaxed environment to people of all ages.
Dunn Clinic is the chiropractic office and wellness center headed by chiropractor, Dr. Ray Saeedpour, D.C., and is staffed by other experienced chiropractors and licensed professionals providing nutrition counseling, exercise rehab, massage therapy, acupuncture treatment, and other services by clinical specialists and medical doctors. Serving Nashville for over 28 years, we provide high-quality, personalized and affordable wellness and chiropractic care in a comfortable, relaxed environment.
We know optimal health can't be achieved by treating symptoms, but rather by integrating therapeutic treatments that go to the source of your pain and healthy preventative lifestyle habits. At Dunn Chiropractic, we take an integrated and holistic approach to optimizing your health through a combination of therapeutic treatments, preventative care, education, and counseling. Our doctors will present a range of treatment options to move you towards optimal health, even if they don't include chiropractic care in our clinic.
We offer medical diagnostics, chiropractic care, treatment of various conditions and pain, wellness services, acupuncture, massage therapy, decompression therapy, exercise rehab, lifestyle advice, workspace assessments and nutrition counseling. Not only will we strive to address your present health concerns, but we will also provide preventative coaching to help prevent unnecessary future pain and suffering. We also work closely with a network of medical experts and will make referrals on an as-needed basis to offer supplemental treatment with health care professionals you can trust.
Neighborhood:
--West End / Vandy Area
Downtown Nashville