Evolve Weight and Age Management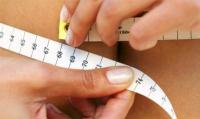 At Evolve Weight and Age Management, we offer several options to help you lose weight. The reason we offer several options is because not all programs work for everyone. We even tell you to have an open mind when you come in for initial consultation. The reason behind this is simple, we want to know what are your goals, what is your lifestyle, what exercise regiment, typical eating patterns, obstacles, and even support structures. We need to know these things so we can customize the RIGHT program for YOU….We want you to be successful and will make sure we are with you every step of the way. We want you to feel important and not just a number. We are here to help you become the absolute BEST you can BE.
Our weight loss programs are affordable, simple and based on individualized nutrition, exercise and medicinal treatment solutions – all designed just for you, to help you reach your goals.
Business Location:
Evolve Weight and Age Management
330 Mayfield Drive, Suite C4
37067
Franklin
,
TN
Phone: (615) 628-8135
Neighborhood:
--Franklin
South of Nashville