Franklin Christmas Lights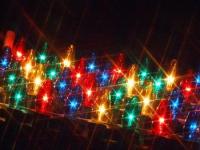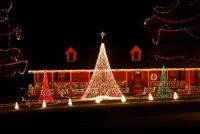 Welcome to Franklin Christmas! Lights on Old Charlotte is Located in Franklin, Tennessee and Lights on Sparrow Street is located in Spring Hill, TN. 2018 will be our thirteenth year of doing a computerized Christmas display. We are expanding the display to Spring Hill. This means we will have two displays running at the same time! We will hopefully have over 70,000 Lights, 144 Channels of Light-O-Rama Computer Control, and 21 Channels of DMX Control. The show is broadcasted over a Low-Power FM Transmitter that can be heard on 90.5FM. We are located on Old Charlotte Pike in Franklin, TN and in the Whispering Woods Subdivision in Spring Hill. Our show runs Thanksgiving day through Christmas Day. The show runs from 4:30-10:30 pm daily (May be disabled in the event of inclement weather).
Thanks to everyone who donated $2017.59 to Graceworks Ministries and the $1,000 match from United Healthcare for a total of $3,017.59.
Neighborhood:
--Spring Hill
South of Nashville
--Franklin