Grand Central Party Rentals
Welcome to Grand Central Party Rental, your number one source for party equipment rentals. Locally owned and managed, we strive to offer the highest quality and personalized service for events of any size.
For over 12 years Grand Central Party Rental has been offering high quality Party Rental equipment in Nashville and the surrounding area. To date we have done over 25,000 events and over 6,000 weddings since our humble beginnings.
Grand Central started in 1999 in a 2000 sq. ft. space off Myatt Drive near Rivergate Mall. In 2001 we purchased Astro Events, a local company providing inflatables, games and concessions for Schools, Churches and backyard parties. In 2003 the company opened a new tent division expanding into both frame and pole tents from 20' wide up to 60' wide. In 2005 the company purchased a 20,000 sq. ft. building in Madison, TN off Myatt drive.
With this new space, we more than doubled our warehouse space, added offices and a designated showroom. We expanded our number of customer service representatives and added new management in order to provide complete service from site-visit through execution.
As our company continues to evolve and do more sophisticated events we have added new divisions and new locations to better serve our customers. In 2009 we started an event management division which handles all of the marketing, event planning and bookings for Venue's such as Historic Rock Castle, Hazelpath Mansion and Weddings for the Sound Kitchen in Franklin, TN. In 2010 we opened a new draping division and in 2011 we opened a new Satellite Showroom in Brentwood, TN. Starting in 2012 we will drop the name Astro Events for the inflatable division and operate under the Grand Central Party Rental name.
Today Grand Central Party Rental is known as one of the top party rental companies in the Middle Tennessee area. We are continuously adding to our inventory and looking for ways to better serve our customers. Please browse our complete party rental equipment inventory on our web site or visit one of our two showrooms to see how we can fulfill all of your party rental needs.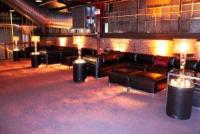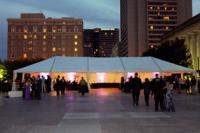 Business Location:
Grand Central Party Rentals, Inc.
812 Madison Industrial Road
37115
Madison
,
TN
Neighborhood:
--Madison
North of Nashville