Hillsboro Pediatric Dentistry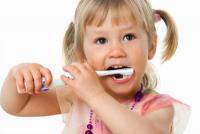 Hillsboro Pediatric Dentistry is committed to providing our young patients with the best possible dental care in a comfortable and inviting setting. Our office is meant to look less like a medical office and more like a true home. We believe children really need to be in a welcoming environment in order to feel safe when getting their very first professional dental check up!
We want our practice to be a place that children and their caregivers look forward to visiting. Our dental home is a place where parents are welcomed to join their child always, whether it is to get their teeth cleaned or to get a cavity filled. In addition you will be able to see how our staff is dedicated to your child's comfort.
Business Location:
Hillsboro Pediatric Dentistry
2016 Beechwood Avenue
37215
Nashville
,
TN
Phone: (615) 750-2713
Neighborhood:
--West End / Vandy Area
Downtown Nashville
--Green Hills
South of Nashville
--Hillsboro Village