McCabe Pub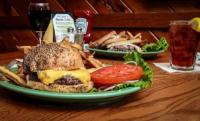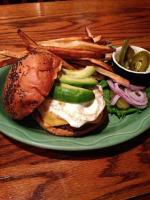 McCabe Pub has proudly been serving Nashville in the Sylvan Park Neighborhood since 1982. They are the original Neighborhood bar and restaurant in Nashville. Still family owned and operated, two of the four daughters now handle day-to-day operations. McCabe Pub has been called the "Cheers" of Nashville. They have been the recipient of many awards numerous times over the years such as: Favorite Neighborhood bar, Best Burger, Best Dessert. They win acknowledgments in "Where the Locals Eat" every year - after all, locals have made them who they are today.
McCabe is open for lunch and dinner, catering to a wide variety of taste. Serving American Southern Cuisine, they have anything from grilled cheese to fresh Salmon or Pan-Fried Trout. They make everything in house they can: dressings, casseroles, cole slaw, vegetables, fresh-cut fries, desserts to die for - you name it. Oh, and don't forget about the best burgers in town. Daily specials are offered. The restaurant offers a full bar for your favorite cocktail, wine, ice-cold bottled beer and newly added beer on tap.
A true Nashville Original, don't miss out on this gem. It's nice to step away from all the trends and come to a place that feels like home.
Their lush, secret garden patio is seasonal.
Both the patio and restaurant are non-smoking.
Neighborhood:
--West End / Vandy Area
Downtown Nashville