Nashville Spine Injury & Health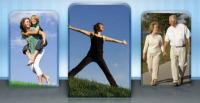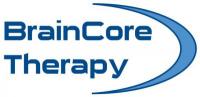 Since 1984, Nashville Spine Injury & Health has been working with patients to provide the best chiropractic care in the Nashville area.
Dr. Buckner's lengthy experience in chiropractic is coupled with genuine concern for his patients. All of our staff are dedicated to your comfort and prompt attention as well. We utilize a variety of treatment methods in order to provide care is appropriate for each individual. For example, a football player and an elderly person with osteoporosis may both have back pain symptoms but may have differences in their care based upon their needs and condition.
Our goals are to get you out of pain as quickly as possible and teach you what to do and what not to do to keep from having problems.
We educate you in body mechanics (most people don't even know how to get up from sitting with causing cumulative strain on their back), safe and unsafe exercises, good nutrition (many people are in a state of chronic low grade inflammation that leads to poor health), stress reduction and injury prevention. Dr. Buckner is a Certified Chiropractic Industrial Consultant which means he has post-graduate training in ergonomics, i.e., the science that studies how to reduce risk of injury as we interact with our environment. He is also a Certified Chiropractic Extremity Physician with post-graduate training in the care of extremities (e.g., shoulder, knee, foot, etc. problems). We are happy to co-ordinate your care with your primary care physician and make referrals as needed to orthopedists, neurosurgeons, internists, etc.
Business Location:
Nashville Spine Injury & Health
37211
Nashville
,
TN
Neighborhood:
--Antioch & Priest Lake
East of Nashville