Watch Me Rise Life Coaching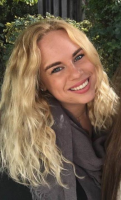 Watch Me Rise is a life coaching company dedicated to being the motivating and driving factor behind reaching your goals and overcoming obstacles. Patricia Shepherd is the inspirational and positive founder, whose passion in life revolves around helping guide those around her to be the best versions of themselves while designing a life they love.
Patricia will sit down and work with you to dissect your true desires in life and help you formulate a plan to reach your goals and find that inspired and fulfilled happiness we are always chasing. Take a step in the right direction for your personal development and watch your life blossom into everything you have been dreaming of.
Neighborhood:
--Downtown
Downtown Nashville
--Berry Hill
--MetroCenter
--SoBro
--The Gulch
--West End / Vandy Area
--Historic Germantown
--North Nashville
--East Nashville
--Brentwood
South of Nashville
--Nolensville
--Spring Hill
--Thompson Station
--Woodbine & Flatrock
--Franklin
--Green Hills
--Hillsboro Village
--LaVergne
Southeast of Nashville
--Smyrna
--Murfreesboro
--Antioch & Priest Lake
East of Nashville
--Donelson & Opryland Area
--Donelson Airport Area
--Old Hickory
--Hermitage
--Mt Juliet
--Lebanon
--Watertown
--Belle Meade
West of Nashville
--Bellevue
--Ashland City
Northwest of Nashville
--Clarksville
--Gallatin
North of Nashville
--Goodlettsville
--Portland
--Springfield
--Hendersonville
--Madison