Act Too Players School of Music and Theatre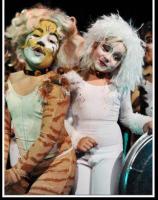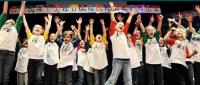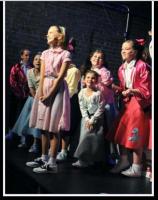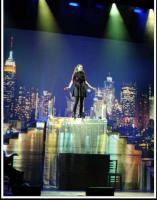 Ages: 3-18
Camp Type: Day Camp
Camp Focus: Theater | Musical | Drama Camp
Camp Dates: June 8 - July 31
Our Summer Camps are jam packed with all things theatrical. There is a camp for every type of performance student! Our Weeklong Camps, range from weeklong plays to musicals to dancing to revue shows! 
The Act Too Players is a Performing Arts School at the Factory in Franklin which produces six fully staged productions each semester. Aside from our well known musical theater program, we also offer acting, dance, and technical classes. Our program is grounded in the belief that theatre skills are worthwhile, valuable life skills. For children and teens, these classes, camps, and workshops open doors to imagination and self-confidence while holding fast to the discipline and work ethic that is crucial for any craft. ​
Our summer intensive are a huge hit with students! We recently opened spots to accommodate a huge interest in both RENT and Shrek the Musical. Our musical theatre summer camps have been very popular with students from all over Middle Tennessee including Franklin, Brentwood, Spring Hill, Nashville, Dickson, Murfreesboro, Chapel Hill, and Belle Meade.
Over the past decade, the Act Too Players have worked hard to create the premiere summer theatre
program to meet the creative needs of youths ages 3 to 18 while providing practical hours for easy scheduling for parents.
Each summer, Act Too Players offers a combination of weeklong day camps, mini-sessions, and our full production summer intensives taught by the best in the Nashville theatre industry. Every student gets the opportunity to rehearse with the best directors, musical directors, and technical staff. Our goal is to instruct your child on the art of theatre while providing a fun, safe, environment. Our theatre summer camps are ideal for Franklin, Brentwood, Spring Hill, Nashville, and Murfreesboro but have students as far as Alabama enrolled in our program.
The Summer Intensive will meet for 3 hours twice a week over the course of 7 to 9 weeks.
Our intensives will encompass the entire theatrical experience including auditioning, choreography, music, vocal work, staging, with some prop and set work throughout the intensive. This is our submersive theatre experience for all levels of theatre. It is the goal of the Act Too Players staff to provide a professional environment from rehearsals to working with the industry best in lighting and sound at the Franklin Theatre.
Our Summer Intensives will culminate in a fully staged musical production of each show to be performed at the beautiful, historic Franklin Theatre.
We pride ourselves in our well respected prestigious training program and look forward to giving your star the best theatrical experience in Middle Tennessee.
Business Location:
Act Too Players School of Music and Theatre
37064
Franklin
,
TN
Neighborhood:
--Franklin
South of Nashville