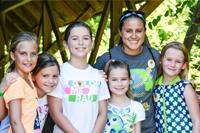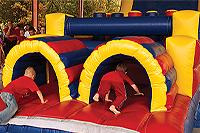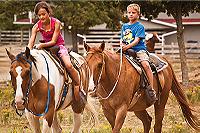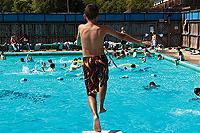 Ages: 7-11
Camp Type: Day Camp
Camp Focus: Ranch Camp
Camp Dates: June 15-19 | July 20-24
The Ranch has a rich history of helping young people. For over 55 years the Ranch has offered summer camps that include enjoyable activities like swimming, horseback riding, hikes, affordable costs, beautiful facilities, and helpful teaching from the Bible.
The Bill Rice Ranch is located just two miles from Hwy. 840, exit 47 – Almaville Road. Head south after exiting 840, and Almaville Road will end at Hwy. 96. Turn left to go east, and the entrance to the Ranch will be on the south side.
The Ranch began as a camp to help the Deaf and hard of hearing. Now for over fifty years we have hosted camps, conferences, and retreats for hearing adults and young people. Last year we hosted over 4,000 campers for summer camps and year-round events.
Business Location:
Bill Rice Ranch Day Camp
37128
Murfreesboro
,
TN
Neighborhood:
--Murfreesboro
Southeast of Nashville