Bottom View Farm is having our annual fall festival! We'll be having the traditional events, such as the pumpkin patch, train rides, and activities for the children. We are a working farm, so there's a ton of stuff to see and experience. While you're at Bottom View, be sure to check out all of our new activities, such as our spectacular zip lines!!
Bottom View Farm Ziplines
Experience Bottom View Farm at new heights. Soar over the Red River, cows, and the occasionally llama! A fun, affordable adventure for all, filled with excitement and breathtaking sights. Zipline Hours: 8:00 a.m. to 6:00 p.m. Monday through Saturday 5,000 feet of Ziplines!
Bottom View Farm is open for the first ever Spring Spectacular. Come see the newborns! Bring the children to ride the train, race on the pedal tractors, have endless fun on the jumping pillow and slides. Cool off in the corn crib. Taste our juicy strawberries. And last but not least, hunt for gold in the mine.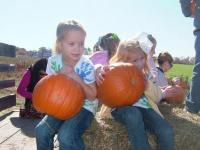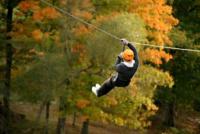 Neighborhood:
--Portland
North of Nashville