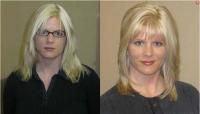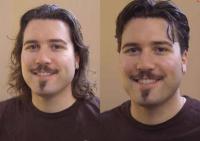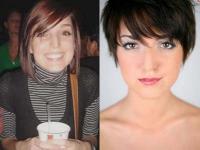 It is our goal to indulge our guest with the ultimate in hair care. Whether you spend an entire day with us, or just a few minutes, your total comfort is our priority. Our talented design team is diverse in both styles and skills. They are constantly learning the hottest trends, while continuing to reinvent the classics with ease.
Born and raised in Key West, Bréon moved to Dallas, Texas at a young age to pursue a career in cosmetology. Upon graduation from cosmetology school she worked in high end salons, hair and fashion shows.
Bréon had the opportunity to move to Nashville to travel with Reba McEntire on tour. She spent many years working with other celebrities on tours, album covers, videos, movies, commercials and television programs. She has worked with Toby keith, Vince Gill, George Strait, Bob Dylan, Baby face, Michael McDonald, Shania Twain, Al Green, and many more. Bréon is one of 40 in the country on the Redken Color Elite Team. She is a Certified Redken Master Specialist and has attended the Redken Exchange and Redken Symposium.
In 2003 Bréon Hair Salon started in a cozy little cottage in Berry Hill. It grew quickly, moving into a new, larger location in the spring of 2007. This 5th Avenue Club member is a full service salon, for both men and women that offer a relaxing environment where guests come for pampering, as well as some lighthearted fun. The Team features talented, knowledgeable, and creative stylists brought together by the same goal: to offer guests the finest services and products available.
The salon was winner of City Search the salon was winner of City Search "Best Salon 2006, 2007, & 2009," "Best Color & Highlights 2007 & 2009," "Best Blowout 2009," nominated for "Salon Today" Magazine's "Top 200 Salons" in the country, and by the 2008 Global Salon Business Awards for "Salon Entrepreneur of the Year." The Team has made appearances on Channel 4's "More at Mid-Day Show," as well as on CTN for a "Mother's Day Makeover and a show for "Successful Businesses in the Nashville area."