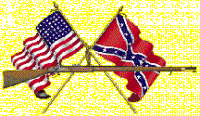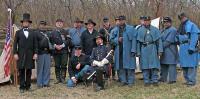 The Fort Negley Visitors Center is a historical education and outdoor recreation center of the Nashville Metropolitan Board of Parks and Recreation. Fort Negley is a place where people and history come together. It is a place to learn that we are a part of history and not apart from it. The visitors center is a resource for exploring the delicate relationship between Nashville and the Federal Government during the Civil War and learning about the site's relevance in the 20th century and beyond.
Fort Negley Visitors Center and Park:
Offers interactive exhibits and two 20 minute videos covering the 1862 surrender of Nashville and the building of Fort Negley.
Includes education panels along paved paths for self-guided walking tours.
Has educated staff and volunteers available to answer questions at the information desk.
Provides programming for school field trips and scout groups, history and nature education events, tours for scheduled groups and living history events.
Offers a great place to walk and bring a leashed dog.
Provides a great view of the city during park hours.
Fort Negley Visitors Center serves as the home of the Nashville Civil War Roundtable and Fort Donelson Camp 62, Sons of Union Veterans.
Our guided walking tour "Fort Negley: A Symbol of Union Occupation" emphasizes the fort's impact on military operations, race relations and occupied civilians through first-person accounts and official records. Interpretive panels located at the fort illustrate life in occupied Nashville, Fort Negley's construction, key political and military figures and a variety of other topics. Boardwalks located within the fort offer students access to the largest inland masonry fortification built during the Civil War and better understanding of design and construction. Fort Negley's commanding position atop St. Cloud Hill, 260 feet above the Cumberland River, provides students a one-of-a-kind view of the city. Please allow a minimum of one hour to tour the fort.
Krista Castillo, Museum Cooridinator at Fort Negley, discusses one of the interpretive panels with a group of students. Fort Negley Visitors Center recommends combining the tour with one or both of the 20 minute films offered.
"The Fall of Nashville" serves as an introduction to Nashville's importance to Union and Confederate military objectives in the Western Theater.
"Defending Nashville: The Story of Fort Negley" focuses on the building of Nashville's fortification system and Fort Negley's role during the Civil War.
Hands On Activities
Fort Negley's staff and volunteers offer a variety of activities tailored to meet your educational needs.
General George Thomas portrayed by Daniel Hughes conducts Fort Construction and Destruction activity with school children. Our Fort Construction / Destruction activity allows students the opportunity to experiment with fort design and construction. Students love building a fort wall from cardboard boxes and knocking it down with projectiles (bean bags) of different sizes and weights.
Our Life in a Civil War Army activity, led by knowledgeable and dedicated reenactors, introduces the equipment, clothing and food used by Civil War soldiers.
Our Basic Principles of Artillery activity illustrates the importance of rifled weapons one the amazing technological advances developed during the mid-19th Century.
Our Defenses of Nashville activity explores the types and purposes of fortifications using illustrations and maps. Suitable for students fifth grade and up.
Each activity lasts approximately 20 minutes.
Business Location:
Fort Negley Visitors Center and Park
37203
Nashville
,
TN