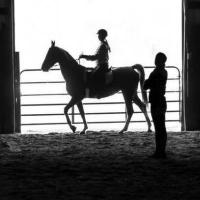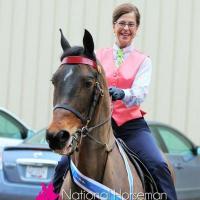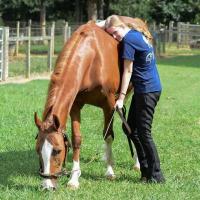 We offer beginner through advanced riding lessons. These are available for anyone interested in showing or just looking to have fun! Private and group lessons are available from experienced instructors, with safety being our number one goal, along with proper horsemanship skills. Lessons are 30 minutes long, please allow 15 minutes before your lesson for grooming and tacking up and time after your lesson for cooling off.
Lessons are offered to students 6 and up. There are also tiny tot lessons for students 3-5. All students are started in private lessons. No special equipment is required to get started.
Join us in the spring, summer, fall, and winter for camp. Camp days involve private riding lessons, hands on horse activities, arts n crafts, field trips, learning activities plus much much more!
Tiny Tot
Lessons are designed for riders ages 3-5 years. Riders will ride with private riding instruction for 20 minutes. Time will be spent before the lesson going over grooming, tacking, etc. Plan on being at the barn for 30 minutes.
Mommy and Me
Lessons are designed for riders ages 3-6 years. The child will ride for 15 minutes and then mom will ride for 15 minutes. This is a great opportunity for mother and child to bond as well as learn about horses.
Hands on Horse Learning
These lessons are designed for riders ages 6 and up. Beginner through advanced lessons will be offered each month. Please contact Harris Riding Academy to see what is being offered each month. No horse knowledge necessary. An excellent opportunity for horse lovers to gain knowledge and hands on experience.
Business Location:
Harris Riding Academy
37128
Murfreesboro
,
TN
Neighborhood:
--Murfreesboro
Southeast of Nashville