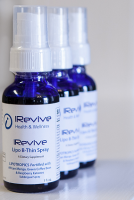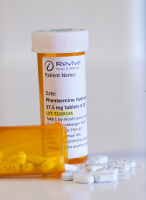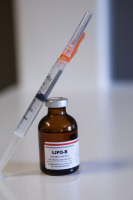 IRevive Health & Wellness is a weight management clinic providing individualized programs with the assistance of prescription weight loss medication.
As the obesity rate in Middle Tennessean continues to rise, Nashvillians now have a new option for long term weight loss and healthy lifestyle enhancement guidance from IRevive Health and Wellness. IRevive's staff of family practitioners offers each patient a specialized program to best address individuals' health needs including weight loss, exercise routines, vitamin enhancements and overall healthy living advice.
"IRevive's philosophy focuses on helping patients eliminate the need of medications to treat hypertension, hyperlipidemia, Type 2 diabetes, arthritis and even depression through incremental lifestyle changes aimed at delivering a long term health impact," said Sarah St Clair, a founding partner of IRevive Health and Wellness. "We can treat obesity in a way that achieves positive health results and quality of life; and that can make a big difference in patients overall health and well-being."
According to the Centers for Disease Control and Prevention, approximately 24.7 percent of Davidson County's adult population is obese with an additional 37.4 percent of adults classified as overweight. Statewide, Tennesseans' morality rate from hypertension-related diseases is at 23.5 percent per every 100,000 people and approximately 33 percent of all adult Tennesseans are diagnosed with high blood pressure and an even higher number go undiagnosed. Tennesseans can significantly decrease their risk of fatalities due to high blood pressure by losing as little as 10 percent of their total body weight.
IRevive is owned and operated by Jayme Rosenberger and Sarah St Clair. The clinic accepts appointments and walk-in patients with a body mass index (BMI) of 25 or higher seven days a week at their office located at 1913 Church St. in Nashville.
Business Location:
IRevive Health & Wellness
37203
Nashville
,
TN