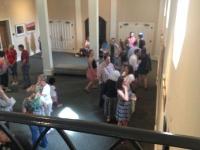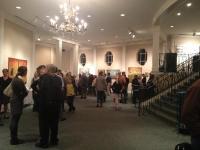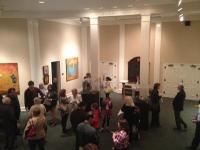 The Marnie Sheridan Gallery is a teaching gallery, a space for learning about various cultures, styles of art, and different artistic mediums. Many activities take place in the gallery, and exhibits are scheduled to focus, when possible, on themes appropriate to the curriculum.
We are proud to show a diversity of work made by local and regional artists. Recent exhibitions have included the 10th Anniversary exhibition of work by Platetone Printmaking, Paper and Book Arts; Gary Oglander; Evamarie Pappas-Oglander; Sarah Kaufman; Chris Armstrong; and Toni Swarthout; plus an encore presentation of "Paper, Thread, and Trash" by 12 area/regional artists who created artwork from recycled, reused, found, and repurposed materials.
Gallery hours are Monday through Friday from 8 a.m. to 4:30 p.m. For more information, call 615-297-9543.
Business Location:
Marnie Sheridan Gallery at Harpeth Hall School
3801 Hobbs Road - access to the gallery is on the south side of campus, off Esteswood Drive.
37215
Nashville
,
TN