Welcome to The Melting Pot - Nashville's Fondue Restaurant. The Melting Pot Restaurant is where fun is cooked up fondue style.
Our Historic Second Avenue cellar location provides a casually elegant, intimate atmosphere. The relaxing four-course experience begins with a cheese fondue prepared tableside. A fresh salad follows while your entrée pot heats up. You'll simmer a variety of tantalizing meats, seafood and vegetables. Each morsel is hot, fresh and delicious and all entrées are accompanied by an array of dipping sauces to add to the flavorful fun. Chocolate fondue is the finale, all served with an array decadent dippers. More than a few have stopped by to satisfy that cheese fondue or chocolate craving after a show at TPAC, Schermerhorn or the Bridgestone Arena.
The Melting Pot Restaurant feature a great wine list, specialty cocktails and martinis.
Whether you're celebrating a birthday, anniversary, a long overdue date night, or celebrating with a group, The Melting Pot Restaurant is the best choice for any occasion. Make reservations today and see what people are talking about.
Reservations recommended.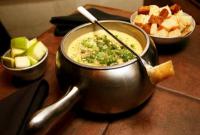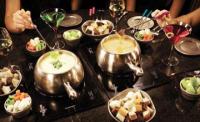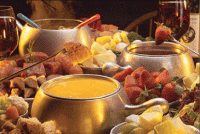 Business Location:
The Melting Pot
37201
Nashville
,
TN
Neighborhood:
--Downtown
Downtown Nashville