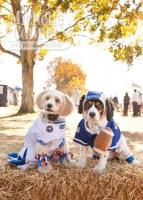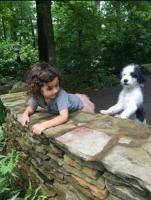 What could possibly be better than puppy breath and catnip kisses? Not much, which is why I surround myself with as many furry friends as possible!
To give you a little background info on how I became an animal enthusiast and pet photographer, it was a long journey, but well worth the wait. I received my degree from Antonelli Institute of Photography & Graphic Design in the great city of Philadelphia in 2006. I focused on commercial projects for over a year while finding my way, assisting for CFO, SmallBiz, and Forbes Magazine cover shoots. I quickly moved onto portraiture after discovering my love of capturing life moments as they happen, and the emotion those photographs create. It was clear that I would be a portrait photographer, so I began a small studio while working with pets, senior graduates, children, and families.
It's funny how life changes and throws you a curve ball, resulting in the discovery of new passions along the way. I began volunteering at a local animal rescue in my small town, brought home two kittens that stole my heart (Tripper & Logan), and suddenly found my specialty and reason for doing what I do. Working with animals has completely taken my job to a new level of fun, leaving me with a big smile on my face and plenty of dog treats in my pocket. I now live in Nashville, TN and specialize in pet portraiture – spending my free time collaborating with local animal shelters, rescues, and fundraising organizations to give back to the community of animal advocates. My style has evolved into a colorful, goofy and expressive way to showcase your pets true personality, and I love every slobbery, drool infused moment of it!
Michelle Conner
570.956.2365
michelle@michelleconner.com