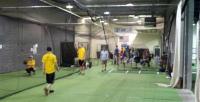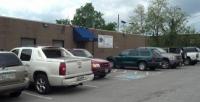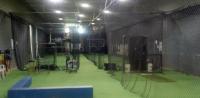 Hi, I'm Chip Cruze, the new owner and operator of Nashville Baseball Training Academy. I've been a resident of Nashville for more than 20 years; the last 17 of those in the Crieve Hall area in South Nashville. I love it here!
Over the past 14 years I've coached teams of every age from 4 years old to 16 years old. It's been my mission over that time to ensure I stay up-to-date with coaching techniques and proper skills instruction. To that end, I've taken advantage of learning opportunities from Billy Ripken, The Doyle Academy and other notable coaching teachers. I'm also a member of the American Baseball Coaches Association.
Teaching the game and providing opportunities to those who want to learn the game is my passion. I'm blessed at NBTA to have an outstanding staff of dedicated and knowledgeable trainers who share my passion.
NBTA has been around since 2004, and Mark's done a nice job. We plan to build on what he's done and offer even more to those looking for a complete baseball training facility. We've expanded the space to a total of 10,000 square feet that includes an indoor utility field and will include a weight training area for age-appropriate players. Also, we'll have one of only a few indoor dirt mounds so pitchers can better simulate the outdoor pitching experience.
Business Location:
Nashville Baseball Training Academy
37211
Nashville
,
TN