Nashville Crossroads Bar on Broadway
Established in 2004, Nashville Crossroads has become one of Nashville's only live music venues to combine classic country music and southern rock and roll. Located on Lower Broadway in Downtown, Nashville Crossroads has the welcoming atmosphere of a neighborhood bar where you can always count on a friendly bartender and ice cold beer. Located in the heart of honky tonk row, we welcome you to stop in and experience what everyone is talking about, because...what happens in Nashville, STARTS at Crossroads!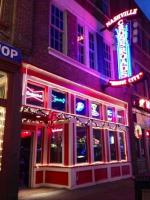 Business Location:
Nashville Crossroads Bar
37203.
Nashville
,
TN
Neighborhood:
--Downtown
Downtown Nashville