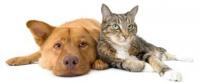 The Nashville Pet Emergency Clinic is your premier after-hours care provider for companion animals in the greater Nashville and Middle Tennessee area. With Nashville 12 South, Rivergate, and Murfreesboro locations open nights, weekends, and all major holidays, we aim to provide pets in our large community with the absolute best in emergency veterinary services—especially in those urgent moments when a regular vet cannot be reached.
Complete After-Hours Veterinary Care
Nashville Pet Emergency Clinic comprehensive emergency services include on-site veterinary diagnostics and emergency pet surgery, along with a complete animal intensive care unit for full medical treatment of patients in critical condition. Highly trained, compassionate veterinarians and technicians also work closely with our clients to develop the skills necessary to be prepared for pet emergencies at all times.
Fostering partnerships with a number of local veterinary clinics, our practice has a long-standing reputation for excellence. Either by referral or walk-in, look to the Nashville Pet Emergency Clinic for quality emergency veterinary services from a friendly, professional pet care team—right when you need us most.
Business Location:
- Nashville Pet Emergency Clinic
37204
Nashville
,
TN
- Nashville Pet Emergency Clinic - by Rivergate
37072
Goodlettsville
,
TN
- Nashville Pet Emergency Clinic - Mufrfreesboro
2223 North West Broad Street
37129
Murfreesboro
,
TN