Best Nashville Area Dentist
Dentist serving Nashville and Middle Tennessee
Dentists in Nashville and Middle Tennessee. Find websites, reviews, directions & phone numbers for the best dentists in Nashville, TN by Nashville neighborhood, city or area of town. You can also find Pediatric Dentist here.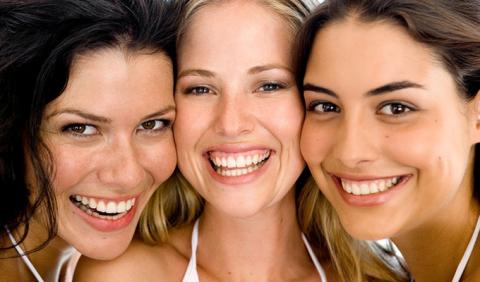 Flash that Smile!
Nashville's Best Dentist are here to help you find that smile that lights up the room. Dental Health is very important to your overall health. Finding a good dentist is the fist step. Let us help you find you your next dentist.
Nashville Dentist
As soon as you walk into our office, you will see what makes us uniquely suited to see young patients. Everything has been designed to be child-friendly, and it's not at all like you might visualize a general dentist's office.
Swauger Pediatric Dentistry
100 Springhouse Ct., Suite 110
37075
Hendersonville
,
TN
Children's Dentistry of Murfreesboro is proud to serve Middle Tennessee as an integral part of the community. With close proximity to Interstate 24 in the geographic center of Tennessee our office is easily accessible to all Middle Tennesseans.
Children's Dentistry of Murfreesboro
37128
Murfreesboro
,
TN
From the moment you step into our Wild About Smiles Pediatric Dentistry office for your appointment, your children will be transported into a thrilling and whimsical adventure dedicated to educating patients about the importance of oral health.
Wild About Smiles Pediatric Dentistry
37130
Murfreesboro
,
TN
At Brentwood Pediatric Dentistry, we strive to exceed your expectations. Many parents do not know what to expect, especially with their first child's visit.
Brentwood Pediatric Dentistry
95 Seaboard Lane, Suite 102
37027
Brentwood
,
TN
Our goal is to provide every patient with:
Brentwood Dental Specialists
37027
Brentwood
,
TN
Hillsboro Pediatric Dentistry is committed to providing our young patients with the best possible dental care in a comfortable and inviting setting. Our office is meant to look less like a medical office and more like a true home.
Hillsboro Pediatric Dentistry
37215
Nashville
,
TN
McNutt Pediatric Dentistry can care for your child and their dental and orthodontic needs. Dr. McNutt has been uniquely trained to care for the oral health of infants, children, teenagers, and persons with special needs.
McNutt Pediatric Dentistry
37215
Nashville
,
TN
It's time your kids liked going to the dentist!
Zoo Crew Pediatric Dentistry
37076
Hermitage
,
TN
Phone:
Toll free: 1-800-373-3330
At Middle Tennessee Pediatric Dentistry, Dr. Bryan Byrnside and each team member is committed to deliver compassionate, gentle dental care in a child-friendly environment.
Middle Tennessee Pediatric Dentistry
40 W. Caldwell St., Suite 202
37122
Mt Juliet
,
TN
When you visit our Nashville Family & Cosmetic dental practice, your dental health and your smile are our top priorities. Dr. J.
Smiles of Nashville - Family & Cosmetic Dentistry
37211
Nashville
,
TN
Pages