Professional, Personal & Passionate
At PetSmart Grooming, we are a trusted leader in providing personalized hands-on care for pets. Our academy-trained groomers will meet with you to recommend the right grooming service to meet your dog or cat's specific needs and ensure your pet looks great.
Adopt a Pet In Store
You can find cats for adoption every day inside all PetSmart stores and adoptable dogs are available most weekends. When you adopt a pet in store, PetSmart gives you savings on products & services to help you get started.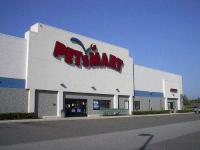 Business Location:
PetSmart® Hermitage
37076
Hermitage
,
TN
PetSmart Mt Juliet
401 South Mt Juliet Rd Suite 645
37122
Mount Juliet
,
TN
PetSmart
37204
Nashville
,
TN