Providence Animal Hospital and Pet Resort
Providence Animal Hospital began as a vision of Dr. Aaron Hollis even before he was a student in veterinary school. His goal was to establish a veterinary hospital that not only provides the very best medical care for pets, but also cares for and enriches the lives of the people who own them. With the emerging significance of the human-pet bond, Dr. Hollis recognizes his duties of pet health care provider, as well as, being a source of support and education for pet owners.
Luxury Pet Resort for Cats or Dogs
Our beautiful pet resort was thoughtfully designed to lower the stress for your pet while you are away. Our cat resort is totally separate from the dog resort. It features 3 story condos with optional views of our lobby, birdfeeders, and our front porch. We have warm cabinetry and bamboo hardwood floors to make cats feel more at home. The advanced fresh air ventilation system provides plenty of fresh air for all the cats' health and happiness. When choosing to board your "finicky" feline, always choose a facility that has plenty of window views to stimulate that curious personality.
Our dog resort is divided into 3 types of housing. For smaller pets on a budget, we offer efficiency villas, which are warm "den-like" enclosures. For more space, we have 2 additional options, the luxury runs and the luxury suites. Both offer plenty of natural light through transom windows, designer tile floors, and plenty of room to stretch out. The luxury suites have designer tile walls with customizable banners on top. These banners come in a variety of sports team themes and fun dog prints. Two of the suites offer 32" plasma screen tv viewing for guests. All of the suites have glass door fronts and webcam viewing. We also have a huge outdoor, fenced, shaded exercise yard for guests to be walked in during their stay. Dog guests are taken outside for fresh air, bathroom breaks, and exercise three(3)times daily except on Sunday (twice daily). The entire dog resort has an advanced fresh air ventilation that provides plenty of fresh air to virtually eliminate kennel cough and keep your friend healthy and happy during their stay.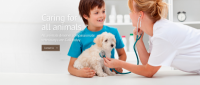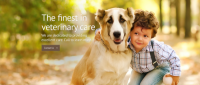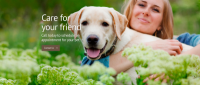 Business Location:
Providence Animal Hospital and Pet Resort
37122
Mount Juliet
,
TN
Neighborhood:
--Mt Juliet
East of Nashville