Home of the Most Effective 10 Minute Workout. Quit Wating Time in the Gym or Overtraining.
Quantify Fitness is not your typical gym or personal training studio. At our smart-gym we use the latest science and technology to provide the minimum effective dose of exercise, as little as 10 minutes per week! But don't be fooled, regardless of your exercise history this will likely be the most effective workout you have ever experienced!
Not everyone has time to go to the gym multiple times per week or spend hours exercising and risk overtraining, but everyone should be able to exercise in a way that is sustainable and improves their health, regardless of age or fitness level. Quit jeopardizing your health trying to stay fit – there's a big difference between being healthy and being fit!
Start taking back your health and fitness with 10 minutes per week at Quantify Fitness!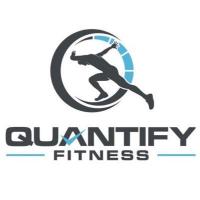 Neighborhood:
--Downtown
Downtown Nashville
--Berry Hill
--MetroCenter
--SoBro
--The Gulch
--West End / Vandy Area
--Historic Germantown
--North Nashville
--East Nashville
--Green Hills
South of Nashville
--Hillsboro Village