Located in the heart of Tennessee, we embrace the sundry charms of the state. With fine traditions in many things including both music and spirits, we hope to capture the essence of the land and culture in what we do. Tennessee Brew Works is an advocate for the local movement and we aspire to support the local community and organizations, especially our farmers. Together we are providing people with higher quality goods and services.
Our Company founders have conducted plenty of craft beer "market research" over many years. But the real genesis of Tennessee Brew Works began with the discovery that great beer can be brewed at home. What began as a kitchen hobby quickly transformed into a serious outdoor brewing system. During that evolution we discovered high demand for our beer amongst family, friends, and acquaintances, converting many into craft beer consumers. Their enthusiasm (and support) has inspired us to follow our passions and share our creations with a much larger audience, but remain focused on producing superior and distinctive beers.
We are proud to call the great state of Tennessee and the city of Nashville home to Tennessee Brew Works and its adjoining tasting room, the Tennessee TapRoom. We have brewed our first beers and the tasting room is now open Thur-Fri 4-8PM and Sat 2-8PM, at 809 Ewing Ave, in the heart of Music City.
Please subscribe to our Newsletter, and follow us on Facebook and Twitter. We're looking forward to serving you "Finely Tuned Craft Beer"!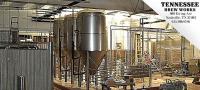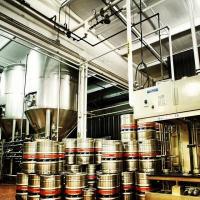 Neighborhood:
--SoBro
Downtown Nashville