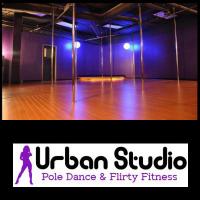 Urban Studio is an aerial boutique that specializes in pole dance lessons and group classes. We are Nashville's leading pole dance studio, where we focus on the art of dance and the beauty of movement.
We invite you to spin, twirl and dance to a beautiful new you! Urban Studio is committed to providing a safe, classy and fun environment for women of all ages, shapes and sizes.
Whether you are planning a ladies night out or looking for an exciting place to work out, we will ensure you have the best experience possible.
Neighborhood:
--East Nashville
Downtown Nashville