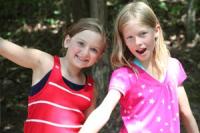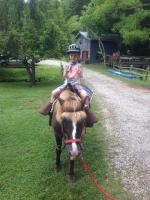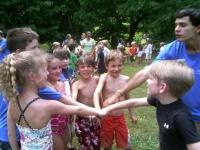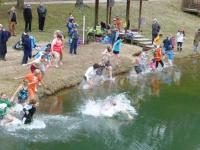 Ages: 1st - 11th grade
Camp Type: Day Camp
Camp Focus: Traditional Camp
Camp Dates: May 26 - July 31
Your perfect summer day happens at Whippoorwill Farm Day Camp, a 50-acre farm where campers explore creeks, wooded hills, fields, and the diverse wildlife of Whippoorwill Farm. The camp, in its 42nd season, encourages campers to experience the wonders of nature and to discover individual differences and the importance of cooperation. Most of all, though, we have fun!
Our mission at Whippoorwill Farm Day Camp is to create the perfect summer for all and to provide a safe place to discover the gifts of nature while learning more about ourselves and others.
In 1972, Sidney Wooten was a school teacher with a passion for the outdoors and the growth of children. She wanted to create an environment where children could make their own decisions instead of being forced to participate in activities that did not interest them.
Today, Whippoorwill is run with the same philosophy: campers choose their activities, while being encouraged to learn new skills and step out of their comfort zones. Our program gives each camper five activity sign-ups per day. We believe it is important for a child to choose their activities because this teaches them valuable decision-making skills.
Business Location:
Whippoorwill Farm Day Camp
37062
Fairview
,
TN
Neighborhood:
--Fairview
West of Nashville