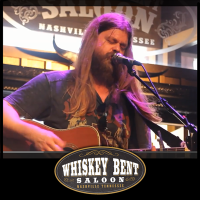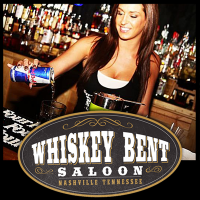 Did you know that Whiskey Bent Saloon has the largest selection of whiskey on historic Broadway? We are proud to offer a whiskey tasting experience with our own Whiskey Guy. We specialize in creating a unique event to meet whatever your needs may be. Let us take you through the origins, and differences between Bourbon, Rye, Scotch, Irish and Tennessee whiskey.
Our blind tasting format offers a selected set of whiskeys, usually between 3-5 where you can challenge your nose and palate. This is a great way promote interaction between clients or guests because each person will not know what whiskey they are tasting until the end of the experience.
Choose from a variety of different whiskeys we have on hand from Jack Daniel's, Four Roses, Makers Mark, High West Whiskey and Popcorn Sutton Moonshine. Or let our Whiskey Guy design a tasting program around your requirements to best match your event.
You can even book a special Master Distiller (if available) whiskey tasting. We can pair up a variety of cigars with our whiskeys to create a one of a kind tasting experience.
Enjoy Live Music on the legendary Broadway strip in downtown Nashville at @WhiskeyBentNash! a block down from Tootsies, next door to Margaritaville, and right across the street from Tequila Cowboy. Join us daily from 12p to 3am with live music all day and night!
Neighborhood:
--Downtown
Downtown Nashville