The Wildhorse Saloon is Nashville's #1 Dining and Entertainment destination and a mecca of entertainment in America. To capture the attention of Nashvillians and country music visitors, on June 1, 1994, the history of the World Famous Wildhorse Saloon began with country superstar Reba McEntire hearding a stampede of live cattle through the streets of Music City, also known as Nashville, Tennessee. The cattle were herded down Second Avenue and past the front doors of the newly opened club. Since then, the Wildhorse has continued to capture the interest of visitors with its award-winning menu, unique attractions and one-of-a-kind capabilities.
The Wildhorse Saloon turned a three-level historic warehouse into a 66,000 square foot live music and dance destination. The Wildhorse is simultaneously a restaurant, bar, concert site, dance venue and TV studio. Annually, more than 1.5 million music fans stampede to the Wildhorse to have a great meal, catch the hottest concerts and learn the newest dance steps. Over a normal year the Wildhorse uses around 3000 gallons of BBQ sauce and about 2 million pickle slices in our famous fried pickle recipe. As for shirts, we have sold around 50,000 and we can't leave out bottles of beer... that was around 10 million, last count! We have been involved in over 4000 TV shows and tapings! We are the largest per capita restaurant in all of Tennessee and since we mentioned state facts...we also boast the largest tv screen in Music City!
Our restaurant boasts multiple awards from both regional and national competitions. Known for our Southern barbecue, juicy steaks and famous fried pickles. The Wildhorse Saloon also offers up the best in private parties and off-site catering. Servicing more than 2500 parties annually, our catering staff specializes in making your event top notch. From backyard barbecues to the most elegant dinner, the sky is the limit with the Wildhorse Saloon.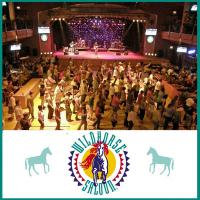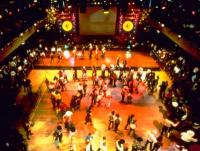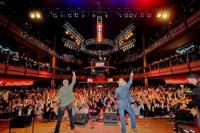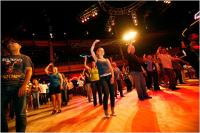 Business Location:
Wildhorse Saloon
37201
Nashville
,
TN
Neighborhood:
--Downtown
Downtown Nashville