Best Live Jazz Music in Nashville
Best Venues for Live Jazz Music in Nashville
Nashville is not just about County Music it is also home to a number of Jazz Music stages like F. Scott's Restaurant and Jazz Bar along with BB Kings. Nashville supports several clubs that will have jazz music on one evening and blues the next. Nashville is Music City so you really never know what you will hear in any live music club. The City Winery along with 12th and Porter have jazz bands from time to time. Just check out NashvilleLife.com to find who is in town playing Jazz. Nashville Life list the best in Jazz Music venues here.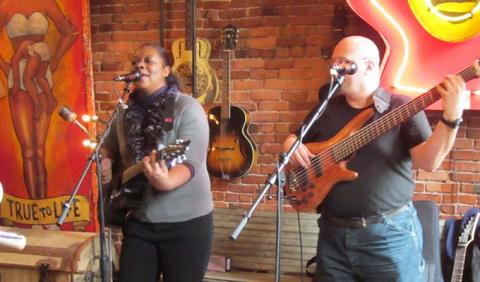 Live Jazz Music in Nashville
Founded by Kix Brooks, Arrington Vineyards is located 25 minutes south of Nashville among the beautiful hills of Arrington, Tennessee.
Located downtown Nashville, in Historic Printers Alley, BSBBB is legendary for the best in live blues. Anyone who's anyone has jammed on our stage, and locals and visitors alike all know if you want real blues, this is the place to come!
Bourbon Street Blues & Boogie Bar
37201
Nashville
,
TN
Live music and Dead Crawfish! Ri'chard's Cafe is the ideal room for an extended set and the chance to give an intimate performance to a crowd that came to dine and hear our writer/artists tell their stories!
Richard's Cafe
37189
Whites Creek
,
TN
Located in the heart of the very trendy Gulch warehouse district, Sambuca in Nashville is a rockin' supper club that features live music, an eclectic European design and a roof top patio that overlooks the Nashville Skyline.
Sambuca Restaurants
37203
Nashville
,
TN
Ascend Amphitheater located near Riverfront Park in downtown Nashville.
Battleground Smokes and Spirits is an upscale cigar lounge nestled in the beautiful community of Nolensville, TN. We specialize in premium cigars and spirits and the best live blues and jazz available in Middle TN.
Battleground Smokes and Spirits
37135
Nolensville
,
TN
The Valentine Nashville, an original concept from the South Capital Partners restaurant group is an upscale saloon with a 1920s and 30s Prohibition-era vibe.
Jazz music from NashvilleEar.com