Nashville Sports & Recreation Guide
Sports and Recreation in Nashville and Middle Tennessee
Never stop playing! Both indoor and outdoor sports and locations where you can join in on the fun. Finding the local sports, games and attractions in Nashville and middle Tennessee can be as easy as checking this site. Let's play ball, start our engines, and get out there and enjoy life, Nashville Life!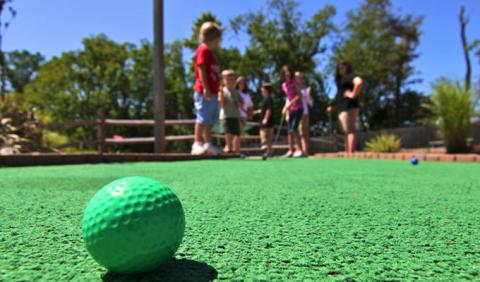 Get Out There!
The only thing better then cheering your favorite team to victory is getting out there and playing yourself. We have some of the best ideas for "playing" in Nashville right here. Do you want to play indoors, because the heat is too much to take or is it the perfect day for some outdoor activities? To be honest we feel like there is enough time in the day for both. Get out and Enjoy Life, Nashville Life!
Sports Recreations & Leisure Activities
There are so many types of sports and leisure activities that we have filtered the listings down, please select from these:
Nashville Sports & Recreation
Rivergate Skate Center is locally owned and operated business in the heart of Rivergate Madison, Tennessee. We serve our community with events and recreation for all audiences.
Rivergate Skate Center
37115
Madison
,
TN
Adventure Science Center is AMAZING, they say it is for kids but parents love it too! Very hands on and the exhibits change out often enough that you will want to get the annual family membership.
Hours, Directions & Parking
Adventure Science Center
37203
Nashville
,
TN
Dave and Busters is a great place for kids, adults, families...everyone that wants to enjoy arcade games, bowling, and good food. Absolutely The Place for Family Fun!
Dave & Busters at Opry Mills
37214
Nashville
,
TN
Holder Family Fun Center offer open bowling, league bowing or Cosmic Bowling, visit our Arcade with extensive Redemption Center, Two Story 32 gun Laser Tag in both centers or our Super Speedway, Thunder Bolt Indoor Go Carts, Gyro Extreme, 18 hole
Holder Family Fun Center in Gallatin TN
37066
Gallatin
,
TN
Phone:
615-575-4FUN (4386)
A favorite Nashville Park open daily from dawn to dusk best known for the Dragon Mosaic Sculpture which is why everyone refers to the park as Dragon Park.
Fannie Mae Dees/ Dragon Park
37212
Nashville
,
TN
One of the most unique music venues in Nashville The General Jackson Showboat is a 300-foot paddlewheel riverboat and one of the largest showboats in the country.
General Jackson Showboat
37214
Nashville
,
TN
Bowie Nature Park, located in Fairview, TN contains a glorious 700+ acres of forest, lakes & trails, Bowie is a great place for individuals, couples & families to come and enjoy their time.
Ages: 2nd - 12th grade
Camp Type: Overnight Camp
Camp Focus: Traditional Camp
NaCoMe has been a leader in summer camp programming for nearly 80 years. We have week-long options for rising 3rd through 12th graders, 3 day long options for rising 2nd through 4th, and weekend options for families with younger children.
NaCoMe Camp & Retreat
37033
Centerville
,
TN
Music City BMX is a bicycle motocross track ran by Music City BMX Association. The track is sanctioned by USA BMX and is located in Hamilton Creek Park.
A PreK-6th co-educational independent school, building character and integrity in a Christian environment for a lifetime of learning and service.
Brookmeade Park Greenway at Main Trailhead – 7002 Charlotte Pike.
Nashville Greenway Trail - Brookmeade Park
37209
Nashville
,
TN
Mill Creek Greenway at Blue Hole Road – 5023 Blue Hole Road, Antioch. From I-24 east, take exit #57B at Haywood Lane/Antioch. Go under interstate, turn right onto Antioch Pike, turn right onto Blue Hole Road.
Nashville Greenway Trail - Mill Creek Greenway
37013
Antioch
,
TN
Richland Creek Greenway at McCabe Trailhead – 4601 Murphy Road. From I-40 west toward Memphis, merge onto I-440 east toward Knoxville. Take the Murphy Road exit # 1 toward West End Avenue, turn right onto Murphy Road.
Nashville Greenway Trail - Richland Creek Greenway
37205
Nashville
,
TN
Seven Mile Creek Greenway - 5301 Edmondson Pike, 37211. I-65 south to Exit 78A, Harding Place, East. Drive aprox. 2 miles to Overcrest Drive, turn right for .2 miles to Blackman Road and drive .2 to first right, Edmondson Pike, turn right.
Nashville Greenway Trail - Seven Mile Creek Greenway
37205
Nashville
,
TN
Shelby Bottoms Greenway at Cooper Creek Trailhead – The Cooper Creek trailhead is located at McGinnis and Moss Rose Drive in the Inglewood neighborhood. Parking there is on-street only.
Nashville Greenway Trail - Shelby Bottoms Greenway at Cooper Creek Trailhead
37216
Nashville
,
TN
Pages