Millers Thrillers -Zombie Hayride and Haunted Woods
"Its a must see season at Millers Thrillers Haunted Woods and Zombie Paintball Hayride. This family friendly attraction is going all out for its 13 Year Anniversary Celebration! The Wow factor is off the scale with all new scenes and scares for 2020! Well worth the small drive from Nashville to witness this carnival atmosphere come to life!"
Zombie Paintball Hayride Reloaded
New route, New theatrics, New barn! Experience this NEW ride with an incredible ending that will have you tapping your toes; if you SURVIVE!
SHOOT ZOMBIES! That's Right, this is your chance to "open fire" and protect our city. Millers Thrillers has quarantined a horde of infected zombies. They are growing stronger and are planning their evacuation routes to attack our whole city. Their intent is surviving and creating more of their kind. Our game plan is to go in and get them before they get us!
The zombies have expanded into new territories. They are getting smarter with their plan of attack. We have seen them fly across the sky, blaze across the ground, and bounce across the horizon. Good thing we called for backup! The government has gotten involved and set up a new training facility at Millers Thrillers. More trucks and guns have been added to our Military fleet! Our specialized fabricated hayride trailers allow 20 people per ride to join our cause to eliminate these creatures that have an insatiable hunger for human flesh. Our specialized weapons have pathogens and parasites that can destroy the diseased zombies before the infection strengthens, spreads, and breaches containment. Humanity is counting on you! Shoot fast, shoot true, and shoot to kill. Do not hesitate or you could become one of them!
Hillbilly Hollar
Hillbilly Hollar is a stroll through the trail that you will never forget. Enter the intense hour-long trek through the twisted groves and gnarled oaks. We have found an old mining trail that leads into the darkness. Stay in your group and do not go under any of the boundaries. The swamps and hundreds of acres of farmland are looking to swallow you up. Visitors, watch your back, you'll never know which way to look out for. True to form, Hillbilly Hollar is not for children under 10 or the faint of heart. Experience an outdoor fright that is simply too big to house indoors!
More trails have been discovered along the mines. New creatures have been found and are waiting around the corner for you! This haunted attraction is why people drive from Nashville, Murfreesboro, Franklin, Spring Hill, Hendersonville and up to 2 hours away to see one of the best-haunted experiences in all of middle TN!
Entertainment Zone
Our ENTERTAINMENT ZONE is sure to give you a memorable night. If you don't go through an attraction or if you're waiting in line for them, you will be entertained throughout your experience at Millers Thrillers. We have plenty of seating around our fire pit and a delicious concession stand where you can also purchase glow sticks and t-shirts.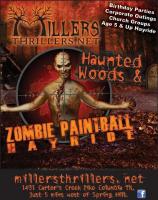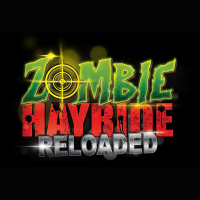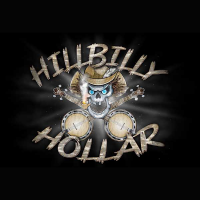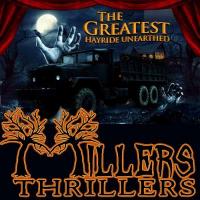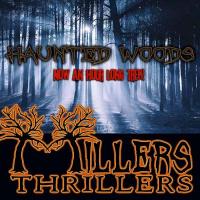 Business Location:
Millers Thrillers
38401
Columbia
,
TN
Neighborhood:
--Spring Hill
South of Nashville