Nashville Microbreweries and Distilleries
Nashville's Best Microbreweries and Distilleries
Nashville and many middle Tennessee communities are getting a reputation for some of the finest microbreweries and distilleries. Most have tours and tasting rooms. Enjoy the taste of the south with our Craft beers, craft distilleries, brewpubs, tasting tours in Nashville and Middle Tennessee.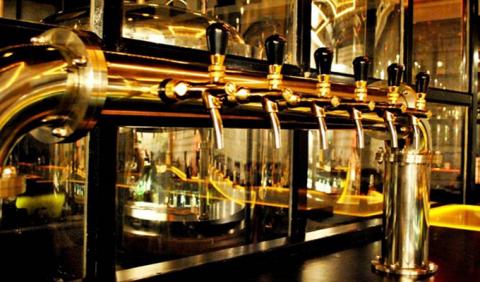 Nashville Microbreweries and Distilleries
Nashville microbrewer of Yazoo Spring Wheat, Dos Perros, Strongman Stout, Amarillo Pale Ale and contract beers.
TAPROOM HOURS
Monday/Thursday: 3-9pm
Friday: 2-10pm
Saturday: 11am-10pm
Sunday: 3-9pm
Yazoo Brewing Company
37115
Madison
,
TN
We love entertaining our guests just about as much as we love making Tennessee Whiskey here at the Jack Daniel Distillery. And like any good host, we're always more than happy to show you around the place.
Jack Daniel Distillery
37352
Lynchburg
,
TN
Learn more about the beers of Jackalope Brewery
Bearwalker Maple Brown
Jackalope Brewery
37203
Nashville
,
TN
Located in the heart of Tennessee, we embrace the sundry charms of the state. With fine traditions in many things including both music and spirits, we hope to capture the essence of the land and culture in what we do.
Tavern is the city's cool-casual, gastro-pub concept. Established as a local foodie favorite, Tavern boasts inspired cuisine that is fun and creative, yet accessible to almost any palate.
Tuesday-Saturday
9:30 a.m. - 5:00 p.m.
Tours begin at 10 a.m. and continue at the top of every hour with the last tour beginning at 4 p.m. We suggest arriving at least 15 minutes prior to the tour time.
Leipers Fork Distillery
37064
Franklin
,
TN
Leiper's Fork Distillery is a small artisan distillery in Historic Leiper's Fork, just a short drive from downtown Nashville and minutes from downtown Franklin.
Leiper's Fork Distillery
37064
Franklin
,
TN