Nashville Outdoor Skate Parks
Nashville Outdoor Skate Parks
Nashville Area Skate Parks are a favorite of many inline skaters and bmx bikers. Outdoor Skateparks are very popular with kids and adults in the middle Tennessee area. Loaded with ramps, grinding rails, benches and boxes where beginner skaters take turns showing off their tricks and learning new ones from the other hardcore athletes. Listed below are the parks to visit. Enjoy Life, Nashville Life!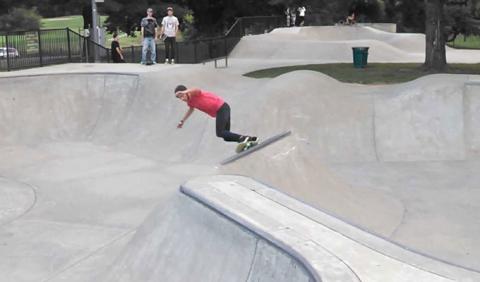 Nashville Outdoor Skate Parks
3 - Lighted Baseball/Softball Fields
2 - Lighted Inline Hockey Rinks
4 - Picnic shelters with tables
1 - Lighted Skate Park
2 - Playground Areas
2 - Concession Stands / Restrooms
1 - Walking / Bike Trail
Two Rivers Park is a place where folks go to enjoy their time off in an idealistic "Neighborhood Park" Located in Donelson right next to the McGavock high school as well as right down the street from the Historic Two Rivers Mansion .