Nashville Antique Shops
Best Antique Shops in Middle Tennessee
You will find treasures in decades forgotten in Nashville and Middle Tennessee Antique Shops. Below is a complete list of the best antique shops. Enjoy Life, Nashville Life!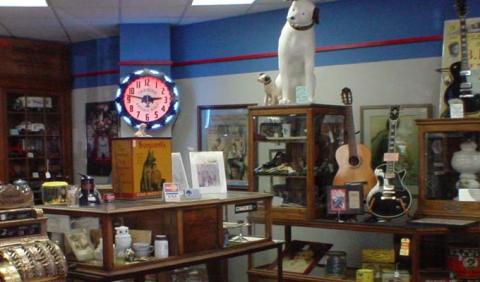 Nashville Antique Shops
Welcome to Nashville's Friendliest Guitar Store and welcome to the new Carter Vintage Guitars website. We're confident you'll find it faster and easier to navigate.
Carter Vintage Guitars
37203
Nashville
,
TN
Antique markets in Nashville Tennessee. Sizable indoor market offering stalls of antique furniture, lighting fixtures & quirky collectibles.
--GasLamp Antiques
37204
Nashville
,
TN
White's Mercantile
37204
Nashville
,
TN
Specializing in the Sale of Original 19th & 20th Century American Paintings, Folk Art, Furniture; & Fine Period Jewelry from the 1890's through the 1960's, with an emphasis on Art Deco, Art Moderne & Retro Examples.
Williams American Art & Antiques
37215
Nashville
,
TN
I always feel like Sarah Richardson when I shop here...looking for the diamond that just needs to be polished, something different for my home that know one else will have.
Southeastern Salvage Home Emporium
37211
Nashville
,
TN
Nashville's newest attraction comes from Mike Wolfe's - Amercian Pickers TV Show. Antique Archaeology is located just a few blocks away from downtown Nashville, you can find it in the old Marathon Automobile car factory dated
Antique Archaeology
37203
Nashville
,
TN