Nashville's Best DESSERTS AND ICE CREAM SHOPS
Desserts and Ice Cream Shops in Nashville and Middle Tennessee
Ooh we love all of the cakes, pies, brownies, fudge, custards, cookies and of course ice cream! A little bit can really hit the spot especially when you go right to the quality stuff. We have listed some of Nashville's best Desserts, Confections and Ice Cream shops right here. You deserve something sweet today so Enjoy!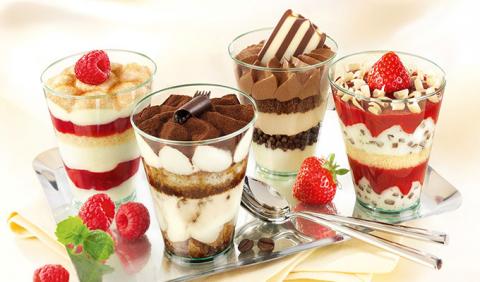 Nashville's DESSERTS AND ICE CREAM SHOPS
Ice Cream made in small batches with the highest quality ingredients in flavors the whole family will enjoy!
They have the best pancake breakfast in Nashville! The sweet potato pancakes with homemade cinnamon cream syrup are heavenly!!! Great atmosphere!
Cold Stone Creamery
37027
Brentwood
,
TN
Nucci's Gelato and More in Cool Springs is a family owned and operated business. Steve and Connie Hovis are the owners and along with their children and dedicated staff, run the business. It is truly a family operation.
Nucci's Gelato and More
37067
Franklin
,
TN
Legato is a small locally owned gelato shop. Their artisan gelato and sorbetto are made from the best ingredients, whether that's Franklin honey from Tru Bee, or pistachios imported directly from Italy; Legato Gelato is doing something right.
Old-fashioned handmade ice cream is over 30 unique and southern flavors, a soda fountain, and a full coffee & espresso bar! Mike's offers downtown tourists and troubadours a hint of old fashioned flair with hand scooped ice cream.
Savannah's Candy Kitchen of Nashville offers traditional fresh-made candies, ice cream, gelato and treats that are created daily right within the store.

Savannah's Candy Kitchen
37203
Nashville
,
TN
Just like the name says.. In the Whole Foods store...
Whole Foods Gelato!
Green Hills area. Get some while shopping.
Because they bake cookies fresh to order using 100% real butter and only the finest ingredients with zero preservatives, there's simply no such thing as 'shelf life'. There are zero compromises when it comes to America's favorite gourmet cookie.
Jeni's Splendid Ice Creams' Ice creams built from the ground up with superlative ingredients. You will love to have this sinfully tastier treats on their outdoor patio and a warm summer night.
Jeni's Splendid Ice Creams
37206
Nashville
,
TN
Pages