One-Stop Shop for Halloween Costumes for Kids & Adults!
If you're looking for the latest and greatest Halloween costumes, look no further than Party City — your Halloween headquarters year round. It starts with our quality selection of affordable Halloween costumes, including baby Halloween costumes, toddler Halloween costumes, girls and boys costumes, mens Halloween costumes, womens Halloween costumes, couples costumes, and plus size Halloween costumes. Unlike some of our competitors, we test every costume for quality and safety, to ensure the best possible experience for our customers. If a Halloween costume, accessory, or prop doesn't pass the test, it won't appear on our shelves! Have a particular costume in mind? Try our womens witch costumes, boys ninja costumes, womens vampire costumes, mens superhero costumes, and even Halloween costumes for your dog! We carry the hottest movie and pop culture Halloween costumes, like Iron Man costumes, GI Joe costumes, Wizard of Oz costumes, and more. And don't forget our Halloween costume accessories: Halloween wigs, costume sunglasses, Halloween makeup, costume wings, and themed costume accessories that take your character to a whole new level of fun. Questions? Our Customer Service people are always ready to help with your order, whether it has to do with costume sizing, material, a coupon you're trying to apply, or anything else, and the call center stays open for extended hours during the Halloween season. So get down and get ready to party with the hottest Halloween costumes and accessories on the planet! Below are a few ideas to get you started.
Party Supplies for Every Occasion!
Whether you're hosting a kid's birthday party, a baby shower, or a holiday event, Party City offers the party supplies for every season, occasion, and theme — and at a price you can afford. With the biggest online selection of boys and girls birthday party supplies, holiday party supplies, theme party supplies, and costumes for Halloween, and with over 800 stores and franchises nationwide, we're America's largest retailer of party supplies by a wide margin. We've been in the party business for nearly 30 years and are still growing fast, thanks to our ongoing commitment to value and service, and to a loyal customer base. Unlike many of our competitors, we test all our costumes, decorations, and party supplies for quality and safety to ensure the best possible customer experience. If a product doesn't pass muster, we don't sell it — plain and simple. We want you to be happy with your purchase, and we're here to help in any way. If you need party ideas, if you can't find the right party supplies for your get together, or if you have a question about a product, our Customer Service representatives are on call from 7 to 10 EST most business days to handle your questions and concerns. They'll answer your email request or phone call promptly and even place your order for you, if need be! So start your birthday, holiday, and Halloween shopping at Party City, where the party supplies are always plentiful and affordable, and where fun is always the order of the day! Here are some ideas to get you going: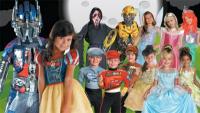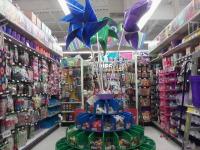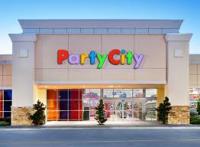 Business Location:
Party City - Donelson Hermitage
37214
Nashville
,
TN
Party City
37209
Nashville
,
TN