Best Live Rock-n-Roll Music in Nashville
Best Venues for Live Rock Music in Nashville
Not all music in Nashville is County Music as a matter of fact there are a number of venues that host more Rock and Alternative Music stages like 3rd and Lindsley, The Exit/In and 5 Spot. Nashville's Music Scene is rich in all genres which makes it the perfect gather location for performers and entertainers from around the world. When you make a trip to Nashville be sure to schedule time to enjoy a diverse mix of all music types and enjoy some unbelievable live Rock Music performances. Nashville Life list the best in Rock Band Music venues here.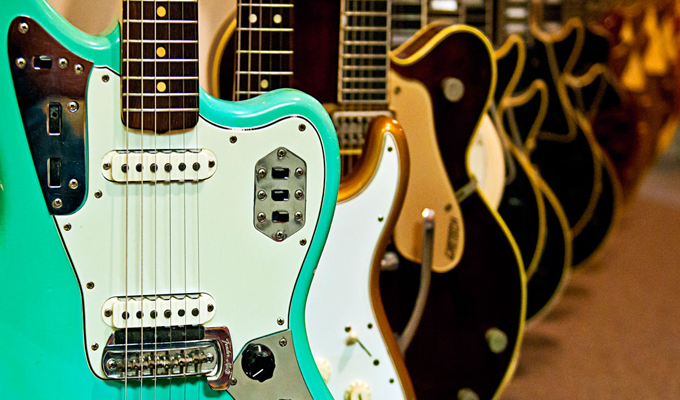 Rock Music
Enjoy the jam session of Sam and Luke in downtown Nashville.
Live Rock Music in Nashville
Located in the heart of the very trendy Gulch warehouse district, Sambuca in Nashville is a rockin' supper club that features live music, an eclectic European design and a roof top patio that overlooks the Nashville Skyline.
Sambuca Restaurants
37203
Nashville
,
TN
Check out Live Music in one of Nashville's best music venues. You can catch many very famous musicians here depending on who is in town recording.
3rd and Lindsley Bar and Grill
37210
Nashville
,
TN
Home of East Nashville Underground, Comedy Mafia, YES MA'AM, Fringe Festival, Rock shows, Dance parties...
Anyone who has seen a show at 12th & Porter will probably tell you it is one of the best sounding rooms in Nashville.
Nashville's first fully operational winery, City Winery Nashville produces and serves house wines from grape varieties sourced from the finest vineyards around the world including California, Oregon, Washington State and as far south as Argentina.
Ascend Amphitheater located near Riverfront Park in downtown Nashville.
The 5 Spot is East Nashville's live music venue and Musician's Hangout in East Nashville. We have multiple acts every Tues, Wed, Thurs, Fri, Sat, Sun... dance party every Monday night
The Valentine Nashville, an original concept from the South Capital Partners restaurant group is an upscale saloon with a 1920s and 30s Prohibition-era vibe.
Originally built in the early 1900s, Marathon Music Works has been restored and adapted to produce a wide array of live music experiences and special events.
Pages
Antique Archaeology and Nashville Ear present live music from the Pickin Corner