Cheekwood Museum and Gardens
THE HISTORY OF CHEEKWOOD
The history and origin of Cheekwood are intimately interwoven with the growth of Nashville, the Maxwell House coffee brand and the Cheeks, one of the city's early entrepreneurial families. Christopher T. Cheek moved to Nashville in the 1880's and founded a wholesale grocery business. His son, Leslie Cheek joined him as a partner.
In 1896, Leslie Cheek married Mabel Wood of Clarksville, Tennessee. Their son, Leslie, Jr. was born in 1908 and their daughter, Huldah, in 1915. By that year, Leslie Cheek was president of the family firm.
GOOD TO THE LAST DROP
During these same years, the elder Cheeks cousin, Joel Cheek, developed a superior blend of coffee that was marketed through the best hotel in Nashville, the Maxwell House. His extended family, including Leslie and Mabel Cheek, were investors. In 1928, Postum (now General Foods) purchased Maxwell House's parent company, Cheek-Neal Coffee, for more than $40 million.
With their income secured by the proceeds from the sale, the Cheeks bought 100 acres of what was then woodland in West Nashville for a country estate. To design and build the house and grounds, they hired New York residential and landscape architect, Bryant Fleming, and gave him control over every detail - from landscaping to interior furnishings. The result was a limestone mansion and extensive formal gardens inspired by the grand English houses of the 18th century. Fleming's masterpiece, Cheekwood, was completed in 1932.
BEGINNINGS AND ENDINGS
Leslie and Mabel Cheek moved into the mansion in January 1933. Leslie Cheek lived at Cheekwood for just two years before his death at 61.
In 1943, Mabel Cheek deeded the house to her daughter, Huldah Cheek Sharp and her husband, Walter Sharp. The Sharps lived at Cheekwood until the 1950s when they offered it as a site for a botanical garden and art museum.
The development of the property was spearheaded by the Exchange Club of Nashville, the Horticultural Society of Middle Tennessee and many other civic groups. The Nashville Museum of Art donated its permanent collections and proceeds from the sale of its building to the effort. The new Cheekwood opened to the public in 1960.
Docent led Tours
Cheekwood is pleased to offer docent-led tours of its permanent collection, botanical gardens as well as special traveling exhibitions to groups of 10 to 60. Cheekwood has a growing corps of well-trained docents who are excited to share their knowledge with interested groups of all ages. Tours are available Tuesday through Friday upon request. Reservations and a minimum two week notice are required. To schedule a group tour, please contact the Education Department at (615) 353-9827.
Public Tours
Public tours of the permanent collection, botanical gardens and special traveling exhibits are also available upon request. For reservations, please call (615) 353-9827 .
Museum and garden Tours for School Groups
For an exciting, educational field trip, Cheekwood is the place to come! Discipline-based art education, science and social studies tours of Cheekwood are conducted by trained docents. Tours can be requested for groups of 12 or more.
HOURS OF OPERATION
Tuesday – Sunday | 9 AM – 5 PM*
Thursday Night Out | 5 – 9 PM**
*Cheekwood opens early at 8 AM on Wednesdays for our Members to enjoy Mindfulness Walks on The Carell Trail.
**Select Thursdays through October 28
Cheekwood is closed on Thanksgiving Day, Christmas Day, and New Year's Day.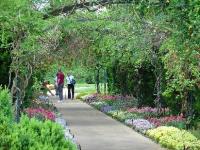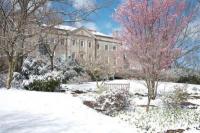 Business Location:
Cheekwood Museum and Gardens
37205
Nashville
,
TN
Neighborhood:
--Bellevue
West of Nashville