Few people have achieved in their lifetimes what the Overtons accomplished during theirs. With a great deal of courage and determination, Oscar and Evelyn Overton realized their dream - to own a successful business.
Always known as an excellent cook, Evelyn created her Original Cheesecake recipe that everyone loved. By the late 1940's, she opened a small cheesecake shop in Detroit. In order to raise her two small children, David and Renee, Evelyn chose to put off her dream and gave up the shop. She moved her baking to a kitchen in her basement and continued to supply cakes to several of the best local restaurants.
In 1972, with their children grown, Evelyn and Oscar, now in their early 50's, decided to move their cheesecake business to Los Angeles. With the last of their savings, they opened a 700 square foot store, "The Cheesecake Factory". Those early years were extremely lean and sometimes very difficult. Evelyn and Oscar often worked 18-hour days. Evelyn baked and managed the office while Oscar concentrated on selling the cakes and building new accounts.
Finding that Los Angeles loved their cheesecakes as much as Detroit, their reputation and sales grew, creating a need for a larger bakery. 1975 marked the beginning of the most creative and productive period of their business endeavors. With their new and improved bakery, Evelyn created over 20 varieties of her delicious cheesecakes and other fantastic desserts, which were sold to hundreds of wholesale accounts. Oscar purchased delivery trucks, hired drivers, expanded their cheesecake distribution from Santa Barbara to San Diego and developed additional out-of-state customers. Their tireless efforts, commitment to quality and innovative product development laid the foundation for The Cheesecake Factory's future success.
Bring your family to one of Nashville's best Cheesecake restaurants. Enjoy the evening.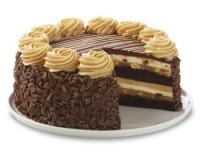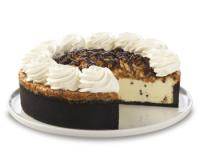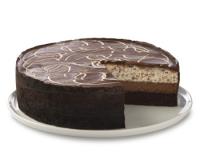 Business Location:
Cheesecake Factory
2133 Green Hills Village Dr
37215
Nashville
,
TN
Neighborhood:
--Green Hills
South of Nashville
--Belle Meade
West of Nashville