Currey Ingram Academy is a primary through twelfth grade independent college preparatory school. Currey Ingram provides an environment rich in opportunities for students who have unique learning styles. The educational program is structured for students to achieve a high standard of academic excellence through personalized instruction within the framework of a curriculum designed for superior to average learners.
Currey Ingram encourages students to develop effective learning strategies by hiring highly trained teachers who meet the individual educational needs of each student by building on strengths, addressing learning styles and cultivating the confidence necessary for self-advocacy. School activities are planned to broaden interests, promote leadership, shape character and develop talents.
Establishing partnerships with families and sharing resources with parents, educators and professionals beyond the school are essential to the Currey Ingram experience. Currey Ingram Academy is dedicated to inspiring lifelong learners who enjoy a quality of life that is educationally rewarding and personally fulfilling.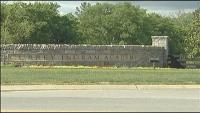 Business Location:
Currey Ingram Academy
37027
Brentwood
,
TN
Neighborhood:
--Brentwood
South of Nashville