The Escape Game Nashville
#1 Rated "Escape Room" on TripAdvisor Nashville
#1 Rated "Fun & Games" Attraction on TripAdvisor Nashville
Book Now: NashvilleEscapeGame.com
You've probably spent countless hours in front of a screen watching a hero save the world, solve a mystery, plan a prison break or repair a spaceship to return home. Now it's your turn! We offer an escape from ordinary life that allows you to live the stories you love.
Here's how it works: You and your team are locked in a room and have one hour to complete a mission and escape. Escaping will require teamwork, quick thinking, determination and a sense of urgency!
From the moment you step into your game, you'll be totally immersed in our world. Here's what a few of our customers have said about their experience:
"A phenomenal success and the best entertainment experience you could ask for!" - Tonya G, TripAdvisor
"The details, elaborate settings, & clever puzzles do not disappoint!" - Kandice, TripAdvisor
"This place is top shelf. The staff is amazing, the facility is unparalleled. BEST ESCAPE ROOM I HAVE EVER BEEN TO!!!" - Rick T, TripAdvisor
"If you have even 1% of thought in trying this out, then stop what you're doing now and book a room. YOU WILL NOT REGRET IT!!" - Jason M, TripAdvisor
"By far one of the best experiences I have ever had in 43 years of life!" - Tiffany, TripAdvisor
Choose Your Escape
Mission: Mars: You've landed on Mars, but your ship's oxygen, power and communication systems are down. Can you repair the ship before the solar flare hits?
Prison Break: The merciless warden will be in a meeting for 60 minutes. Can you escape in time?
The Heist: A priceless piece of art has gone missing. Can you pull off the ultimate art heist and steal it back?
Gold Rush: You're on the hunt for hidden gold...but so is the mob. Find it first!
Classified: Be a hero to the world and stop an impending attack.
Nashville: This could be your big break! Search the studio and find the record contract destined to make you a star.
Underground Playground: Can you graduate kindergarten? Only if you can make it through recess!
If you're looking for the best escape room in Nashville, make sure you come visit The Escape Game.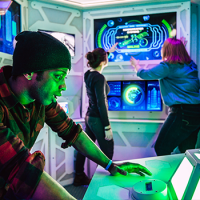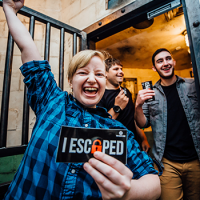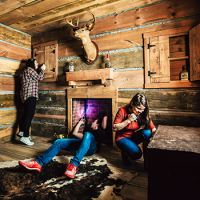 Business Location:
--The Escape Game Berry Hill
37204
Nashville
,
TN
--The Escape Game Downtown Nashville
37201
Nashville
,
TN
--The Escape Game - Opry Mills Mall
37214
Nashville
,
TN
Neighborhood:
--Downtown
Downtown Nashville
--Berry Hill
--Donelson & Opryland Area
East of Nashville