Turkish Cuisine Gyro Platters, Grilled Chicken, Donor Kabob, Beef Shish Kabob, Kofta, Falafel, Kuzy Platter with soup, Veggie Platter, Lamb Chop, Grilled Salmon, Taboulleh Salad, Chicken Salad, Mediterranean Salad, Gyro Salad, Hummus, T-Bone Steak, Hot wings, Lentil Soup, White Bean Soup, Tarhana Soup, Baklava, Seker Pare, Revane, Kurabiyem Turkish Coffee, Ayran Yogurt Drink, Turkish Hot Tea, Catering Large & small groups, Wedding Receptions. Purchase Plate & Get Soup For FREE. Carry Out Available Features: BYOB, Family / Kids
Monday Thru Friday
Helal Zebiya
After 5pm on any order over $45.00 you, your family or group will receive $10 dollars off of your order for that day This is Istanbul way of saying thank you for your patronage.
Gift Cards available for all occasions Thanksgivings, Christmas, New Years whatever Get a $100.00 gift card and get $20.00 off come get one while supplies last.
Friday & Saturday Delivery
We deliver call ahead for a Istanbul delivery to your home - Minimum order and distance 615-248-6888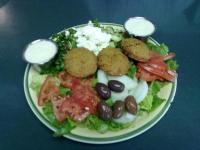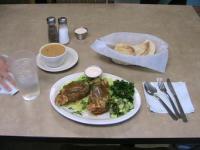 Business Location:
Istanbul Restaurant
37211
Nashville
,
TN