All About Holidays is your one stop shop for all your Halloween needs.We carry costumes and accessories from infant to plus size.Come by and browse our huge selection of costumes for both adults and children.And don't forget to add the finishing touches to your costume! With a large selection of accessories and masks to choose from, your costume will be remembered for Halloweens to come!
If you like to decorate or want to haunt your home we've got you covered!All About Holidays carries a huge selection of decorations and scary props to really add some 'BOO' to your scenes! Add a bit of the creepy and crawly to your home at Halloween.Be sure to check out our Dark Zone where you will find bats, coffins, skeletons, tombstones, foggers, strobe lights, blood, and even a few unexpected things to make you scream!
If you want something a little sweeter, we've got pumpkins, mums, cornstalks, straw, inflatables, and much more. Create a Fall Festival for a large crowd or just in your own backyard.
So, stop by and see us any day of the year for all your Halloween needs, and, since Halloween is going to be here before you know it, be sure to check back soon for our online Halloween store! Shop online for all your favorites!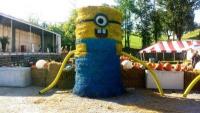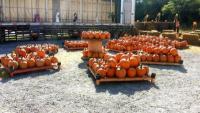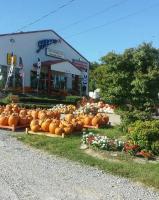 Business Location:
Mrs. B's Pumpkin Patch
37090
Lebanon
,
TN
Neighborhood:
--Lebanon
East of Nashville