From the absolute beginner to the highly advanced professional competitor, we offer all forms of partner dancing. Our Nashville dance studios are Nashville's most highly qualified and versatile dance studios in Nashville TN. Our dance instructors are constantly training and studying our curriculum to make sure that only the finest instruction is offered to our students.
3 TYPES OF NASHVILLE DANCE LESSONS
The Nashville Ballroom method of instruction incorporates a 3 part system of private dance lessons, group dance classes, and practice.
PRIVATE DANCE LESSONS provide each student with the personalized attention you need to look and feel great dancing. The private dance lessons offer 100% of the attention of your professional dance instructor.
GROUP DANCE CLASSES are also an important addition to private dance lessons as this is where variety of ballroom dancing patterns and ability to lead or follow any partner are learned. Group dance classes are fun and provide the student with the opportunity to meet other students at the same dance experience level and with similar dance goals.
PRACTICE SESSIONS are the 3rd part in learning to dance. Just knowing the steps is one thing, but making the dances work in a live setting with others on the dance floor at the same time is quite another. Your dance instructor can then custom tailor your private dance lessons in Nashville TN based on how they see you progressing.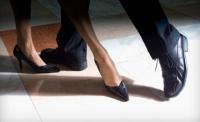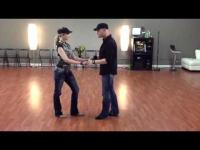 Business Location:
Nashville Ballroom
37210
Nashville
,
TN