Nashville's best Buffet Style Restaurants
Buffet Style Restaurant
When the family cannot agree on a restaurant sometimes a Buffet Style Restaurant is just what you need. Buffet style means that the guests serve themselves from a variety of dishes, some specialize in specific type of food. We are searching Nashville and Middle Tennessee for the best Buffet Style restaurants.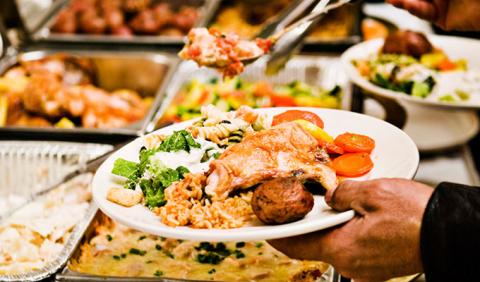 Nashville's Best Buffet Style Restaurants
Hibachi Grill and Supreme Buffet is the largest restaurant in Nashville and the surrounding areas. They have a wide selection of favorite foods including Chinese, Japanese, American, Italian and Mexican items on their supreme buffet.
Hibachi Grill and Supreme Buffet
37211
Nashville
,
TN
Skillet Fried Chicken Served at Every Meal! All meals served with our famous skillet fried chicken, meats of the day, several hot southern vegetables, salads, drink, dessert and biscuits.
Monell's Dining & Catering
37208
Nashville
,
TN
Cici's Pizza is known for its endless pizza, pasta, salad, soup and dessert buffet, CiCi's won the Technomic 2014 Consumer's Choice award for best kid-friendly quick service restaurant, and has been listed by Zagat and Parents magazine as a top fa
-- Cici's Pizza on Nolensville Road
37211
Nashville
,
TN