Nashville's best SEAFOOD restaurants
Seafood Restaurants in Nashville and Middle Tennessee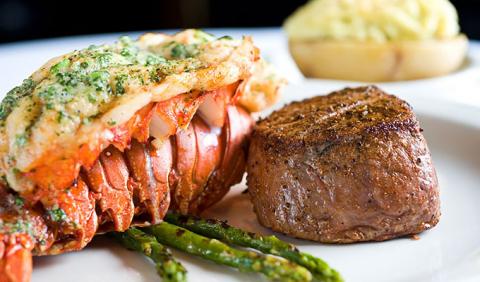 Nashville's best SEAFOOD restaurants
Southern Contemporary American Fine Dining in the Gulch. We specialize in local ingredients and fresh seafood. Please join us for a one-of-a-kind experience!
hours of operation
Watermark Restaurant
37203
Nashville
,
TN
Amerigo is a casual, energetic, affordable neighborhood Italian restaurant serving a blend of traditional and modern Italian cuisine. Our restaurants are warm and inviting, with friendly yet professional service.
Urban Grub's menu includes Southern-style seafood and a raw bar with oysters, various meats smoked in house, and Latin dishes like tacos and enchiladas. The restaurant and bar are friendly, causal dining environment you will really enjoy.
Urban Grub - Fish Pit & Southern Cantina
37204
Nashville
,
TN
Bound'ry Restaurant
37212
Nashville
,
TN
Cock of the Walk serves some of Nashville's best catfish, chicken & shrimp fried in peanut oil, plus steaks in homey digs with rocking chairs.
Cock of the Walk
37214
Nashville
,
TN
Music City Seafood offers local diners access to fresh seafood brought to Tennessee three to four times a week from Boston, Miami, and the Gulf Coast. The restaurant has two menus.
Italian for "motion" and the commonly used term for motorcycle or scooter, the word moto has been selected as a moniker for this cultural icon of Italian life.
MOTO CUCINA + ENOTECA
37206
Nashville
,
TN
A Japanese-inspired pub, or izakaya, Two Ten Jack is the first of its kind for Nashville.
Lucky Bamboo Restaurant offers up authentic Chinese cuisine in the heart of
Nashville with their full menu including classic Dim Sum dishes. Satisfy your
craving for seriously authentic Chinese food.
Lucky Bamboo China Bistro
37209
Nashville
,
TN
Located on the ground floor of the Pinnacle at Symphony Place in the heart of downtown Nashville,
The Southern takes its guests on a culinary journey where every entrée tells a story.
The Southern Steak & Oyster
37201
Nashville
,
TN
Pages