Nashville's best CAFETERIA STYLE restaurants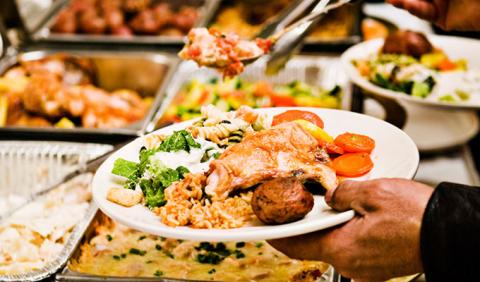 Nashville's best CAFETERIA STYLE restaurants
At Copper Kettle Cafe & Catering, we believe in doing things the old fashioned way - home cooked culinary delights from around the world and right here at home in Nashville.
--Copper Kettle Cafe Downtown Nashville
37210
Nashville
,
TN
Restaurant, Food, Cafeteria, Southern Food
Swett's Family Restaurant
37209
Nashville
,
TN
We specialize in Southern style cooking. While we are not gourmet, we are homemade. What you will find is a refreshing, cold salad bar made with only fresh ingredients and a hot food bar filled with your favorite comfort foods.
Hermitage House Smorgasbord
37214
Nashville
,
TN
Hibachi Grill and Supreme Buffet is the largest restaurant in Nashville and the surrounding areas. They have a wide selection of favorite foods including Chinese, Japanese, American, Italian and Mexican items on their supreme buffet.
Hibachi Grill and Supreme Buffet
37211
Nashville
,
TN
In the 1920s, restaurants that served food out of trolley cars were referred to as, pie wagons.
Cici's Pizza is known for its endless pizza, pasta, salad, soup and dessert buffet, CiCi's won the Technomic 2014 Consumer's Choice award for best kid-friendly quick service restaurant, and has been listed by Zagat and Parents magazine as a top fa
-- Cici's Pizza on Nolensville Road
37211
Nashville
,
TN
When Isaac Beard, founder and owner of Pepperfire Hot Chicken, first tried hot chicken, the experience became an obsession.
Pepperfire Hot Chicken
37216
Nashville
,
TN