Nashville's best CAFETERIA STYLE restaurants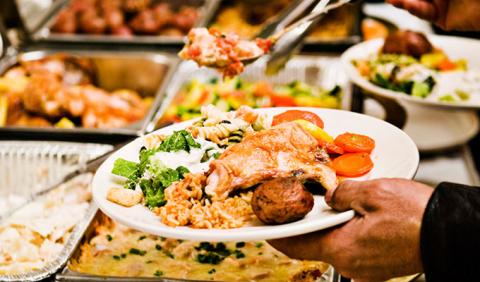 Nashville's best CAFETERIA STYLE restaurants
At Copper Kettle Cafe & Catering, we believe in doing things the old fashioned way - home cooked culinary delights from around the world and right here at home in Nashville.
--Copper Kettle Cafe Downtown Nashville
37210
Nashville
,
TN
Restaurant, Food, Cafeteria, Southern Food
Swett's Family Restaurant
37209
Nashville
,
TN
Hibachi Grill and Supreme Buffet is the largest restaurant in Nashville and the surrounding areas. They have a wide selection of favorite foods including Chinese, Japanese, American, Italian and Mexican items on their supreme buffet.
Hibachi Grill and Supreme Buffet
37211
Nashville
,
TN
Cici's Pizza is known for its endless pizza, pasta, salad, soup and dessert buffet, CiCi's won the Technomic 2014 Consumer's Choice award for best kid-friendly quick service restaurant, and has been listed by Zagat and Parents magazine as a top fa
-- Cici's Pizza on Nolensville Road
37211
Nashville
,
TN
When Isaac Beard, founder and owner of Pepperfire Hot Chicken, first tried hot chicken, the experience became an obsession.
Pepperfire Hot Chicken
37209
Nashville
,
TN